Bauerfeind Compression
Clinically proven design helps promote circulation and allows muscles to receive an increased supply of oxygen to help them perform more effectively and regenerate quicker.
Medical Compression to improve your performance
Our innovative technologies will improve your performance! The highly elastic knitted fabric ensures regulated compression, and the breathable high-tech microfiber feels good on the skin. The compression effect leads to sustained simulation of your circulation, and improves oxygen transport through the body.
The noticeable compression improves your muscle function increases circulation in the muscles, thus improving oxygen supply. You can perform better for longer, and you will regenerate more quickly. That's how you can prevent sore muscles. Thanks to increased circulation, your muscles also warm up faster, meaning better protection against injuries.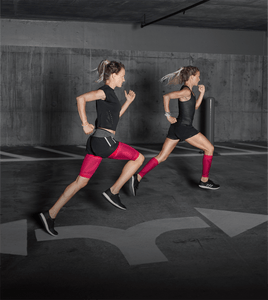 You will benefit through:
increased muscle performance

reduced muscle vibrations

better regeneration

quicker warm-up

better protection against injuries
The Information Zone
Information is power. Find the answers you need to make an educated decision. If you still have questions that aren't answered here, please Contact us directly.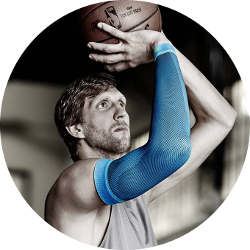 Dirk Nowitzki, 14 - Time NBA All-Star, Bauerfeind Brand Ambassador and Product User