Bauerfeind Back Support
Bauerfeind's lightweight, breathable back brace provide stability while allowing for full range of motion and encouraging abdominal and back extensor muscle activity. Strategically placed gel pads with friction nubs provide a massage effect in targeted areas to relieve pain, reduce muscle spasm and increase circulation.
Sports Back Support: a strong solution for back pain during sports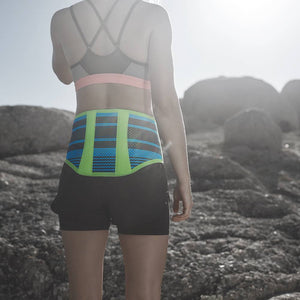 Back pain is the nation's most common ailment. In most cases, the reasons are tense or weak back muscles. The problem may also be caused by a herniated disk.
If tense and weak back muscles cause the problem, in general, specific strength training and the correct posture will help. Additionally, sports supports can assist the back: the Bauerfeind Sports Back Support stabilizes and relieves back muscles, alleviates back pain, and prevents back injuries.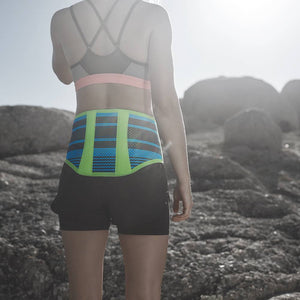 The Information Zone
Information is power. Find the answers you need to make an educated decision. If you still have questions that aren't answered here, please Contact us directly.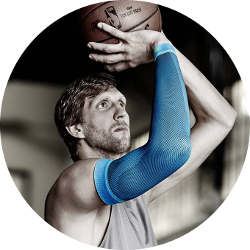 Dirk Nowitzki, 14 - Time NBA All-Star, Bauerfeind Brand Ambassador and Product User