Bauerfeind Sports Insoles
Bauerfeind's innovative, industry-leading designs are now optimized for athletes. Achieving the ultimate goal to increase self-confidence during sport or activity, Bauerfeind® Sports insoles are designed specifically for a range of sports and activities: running, hiking and walking; ball and racket sports; skiing and skating; and golf.
Improve your performance without having pain in your feet
Rapid movements and abrupt changes of direction can quickly result in foot muscle fatigue or signs of excessive strain in the ankle, the Achilles tendon, or the lower leg.
The innovative Weightflex® technology offers protection and a secure footing thanks to its patented dual-component core with an innovative X-shaped module to support the arch of the foot and better control the foot's heel-to-toe movement.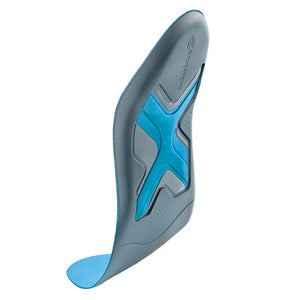 Your advantages :
Reduces foot muscle fatigue

Supports the natural movement sequence of the feet

Prevents injuries caused by excessive strain

Greater stability
The Information Zone
Information is power. Find the answers you need to make an educated decision. If you still have questions that aren't answered here, please Contact us directly.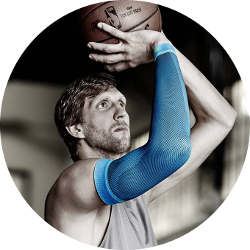 Dirk Nowitzki, 14 - Time NBA All-Star, Bauerfeind Brand Ambassador and Product User