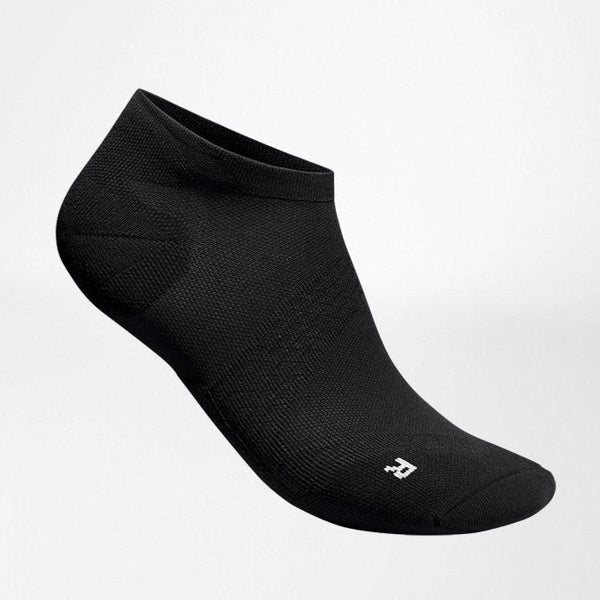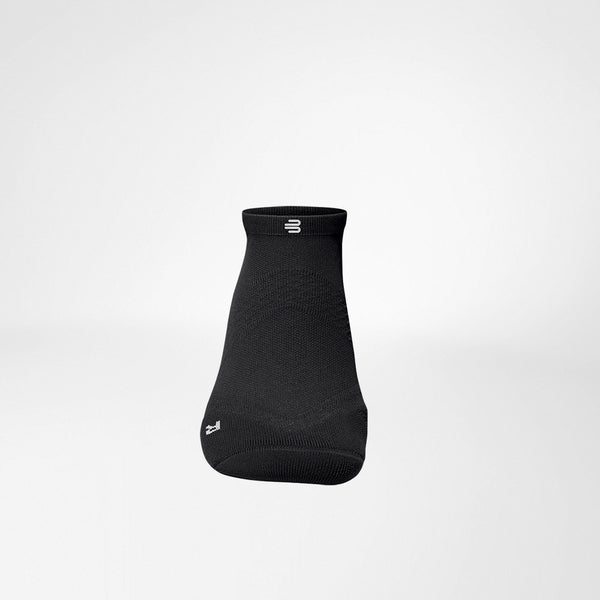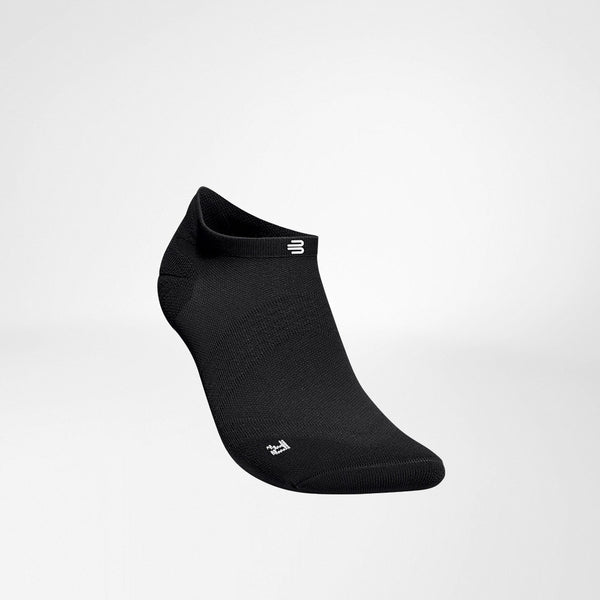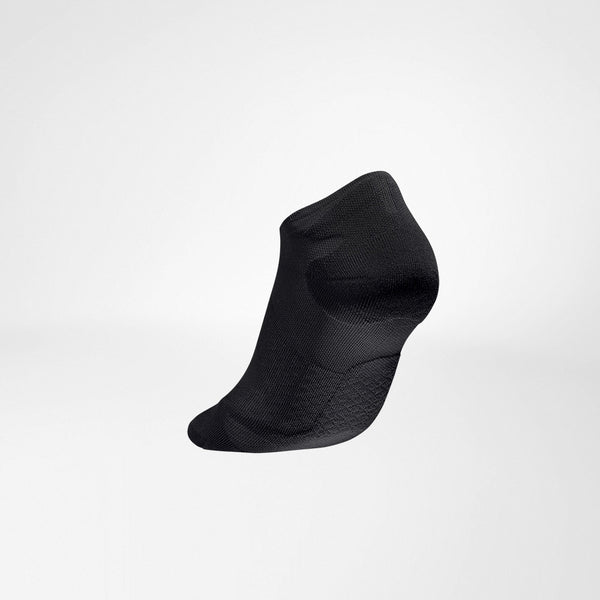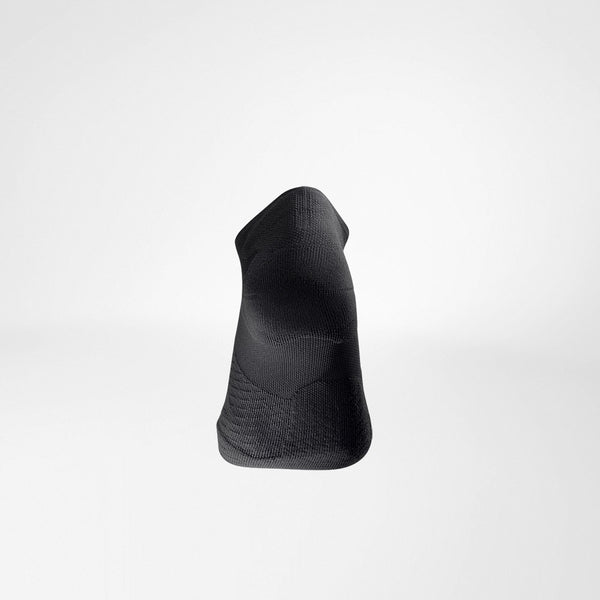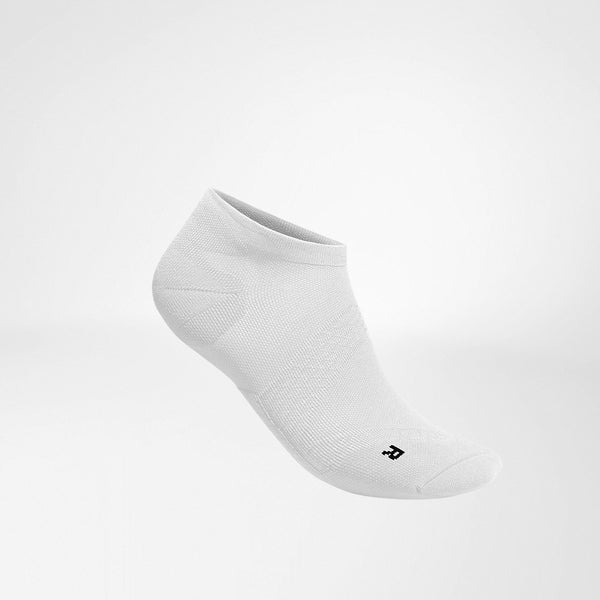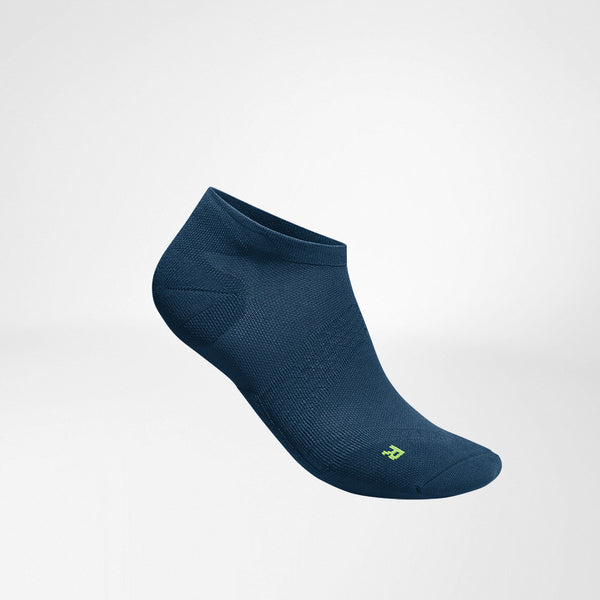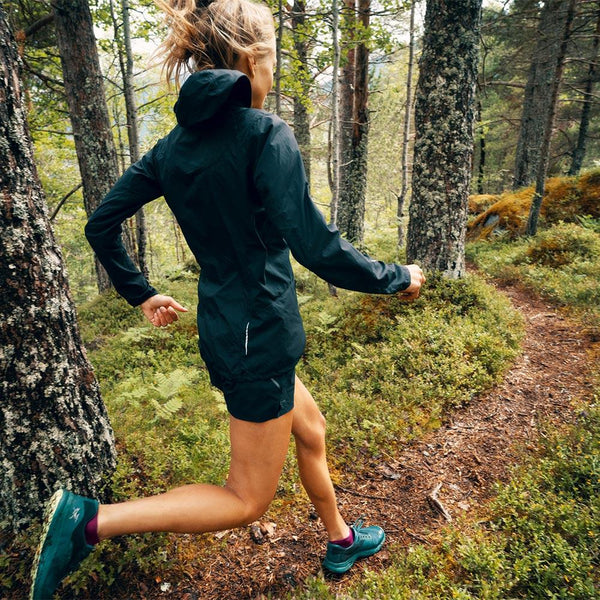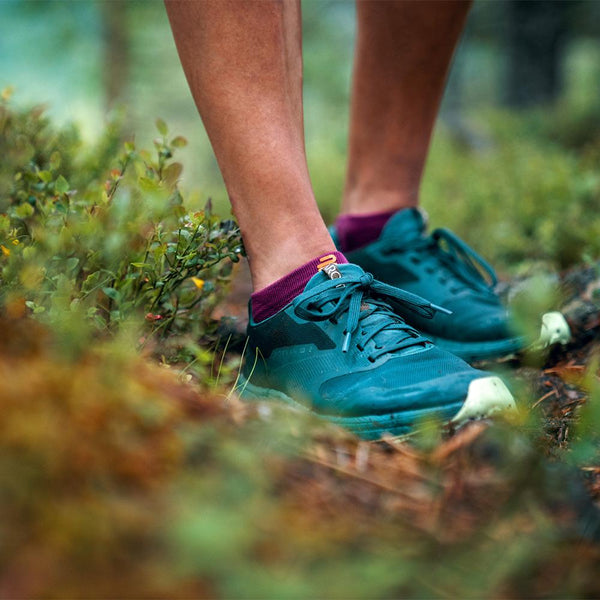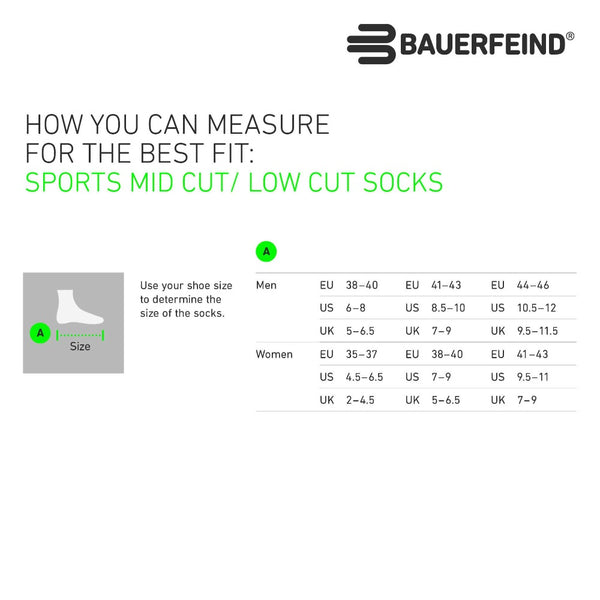 Run Ultralight Low Cut Socks
Lightweight, short running socks for trail runs and ambitious outdoor sports: special functional zones relieve the foot and heel, the super lightweight knitted fabric guarantees an ideal wearing sensation. Find Your Size below.
Description 
Pleasantly lightweight, pleasant to wear, pleasantly quick: our Low Cut Trail Running Socks are the perfect companions on all your trails and beyond. The special compression zone for the foot arches perfectly relieves your feet, allowing you to run even more efficiently – wherever you want to go.
If you love being challenged, experiencing new adventures in unknown terrain, and you're looking for new and surprising aspects during your run, then these running socks are an indispensable part of your running equipment.
Low Cut Trail Running Socks for your next adventure: quick, super lightweight and ensuring a perfect wearing sensation
The short Run Ultralight Low Cut Socks are lightweight, subtle companions on any run. The extra thin knit is particularly breathable, ensuring a pleasant running sensation – even on warm days. Integrated cushioning zones provide maximum wearing comfort in running shoes and support the foot arches – for noticeable relief during running.
The special "Arch Lift" compression zone slightly raises the foot arches and provides targeted protection from excessive strain. The "Relief Sole" and "Heel Protection" functional zones reduce the pressure load on the sole and heel as the foot touches the ground in running shoes. They enable the feet to withstand continued high levels of strain much better, without compromising freedom of movement in running shoes. The "Achilles Comfort" cutout provides lasting relief for the Achilles tendon and prevents irritation.
The running socks are made in Germany according to the highest quality standards. The correct size of the Run Ultralight Low Cut Socks is selected using the shoe size.
Material composition: 88% Polyamide, 12% Elastane
Targeted relief for the foot arches
Extra thin design and maximum breathability
Comfort owing to different cushioning zones
Durable and free of toxins
How you can measure for the best fit for great impact:
Sizing Table
Technologies
Arch Lift
Unique comfort zone sustainably supports the arch of the foot for a better feeling when running and greater comfort on long runs.
Relief Sole
Specially structured sole area to reduce the pressure load on the soles of your feet while running and help you cope with more strain over a longer period of time without limiting the foot's freedom of movement.
Heel Protection
Anatomical protection zone to protect the heel as the foot touches the ground, reduce the pressure load while running, and effectively prevent excessive strain on the heel.
Achilles Tendon Comfort
Innovative comfort groove relieves the sensitive area around your Achilles tendon and effectively reduces irritation on longer runs.
Ultralight Knit
High-tech microfibre with a wide-meshed and open knitted fabric for reduced weight and breathability with optimum performance. Hardly noticeable yet highly effective.
Made in Germany
Premium materials and the highest production standards since 1929