Bauerfeind Sports Arm Products
The Bauerfeind Sports compression sleeves for arm, leg and thigh feature a compression that gradually decreases towards the body. This clinically proven design promotes blood circulation and allows the muscles to boost their oxygen supply to work more effectively and regenerate faster. The circulation is stimulated, which warms the muscles to prevent injury. Nevertheless, the fabric is extremely light and has a temperature and moisture regulating effect. The gentle compression reduces unpleasant muscle vibrations and thus prevents premature fatigue. Experience the unique comfort, breathability and durability of Bauerfeind Sports compression sleeves and achieve your goals.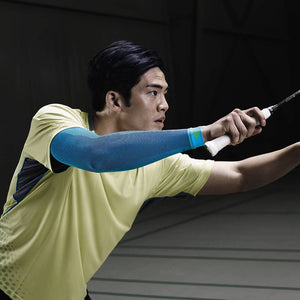 The Information Zone
Information is power. Find the answers you need to make an educated decision. If you still have questions that aren't answered here, please Contact us directly.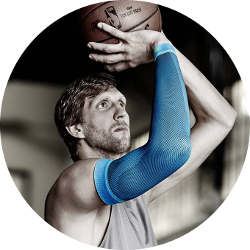 Dirk Nowitzki, 14 - Time NBA All-Star, Bauerfeind Brand Ambassador and Product User