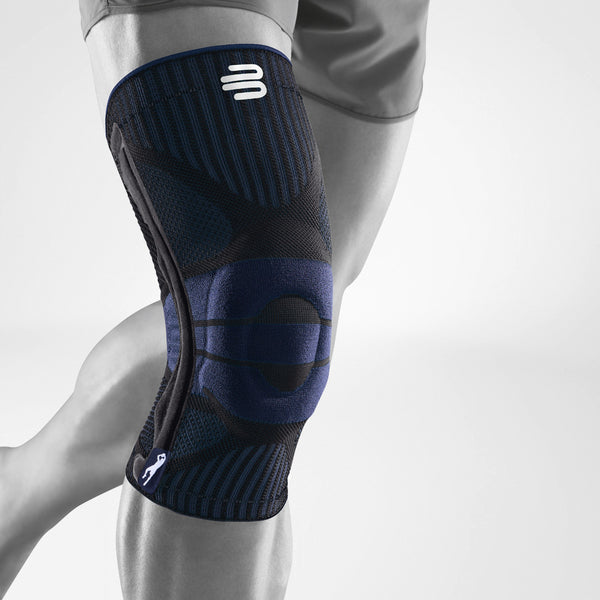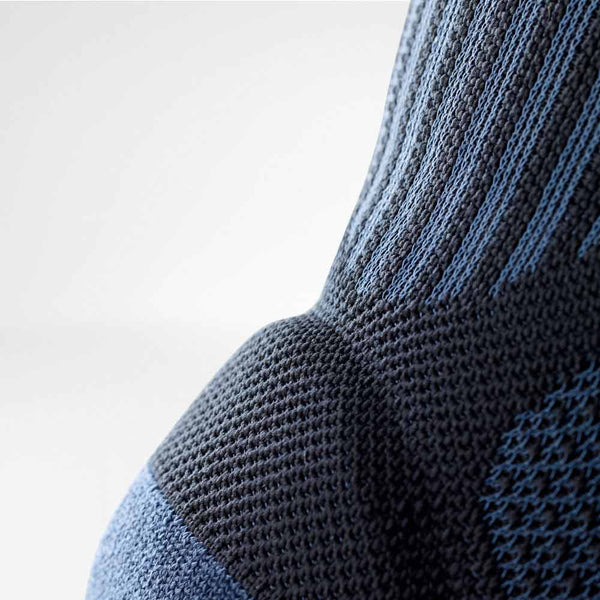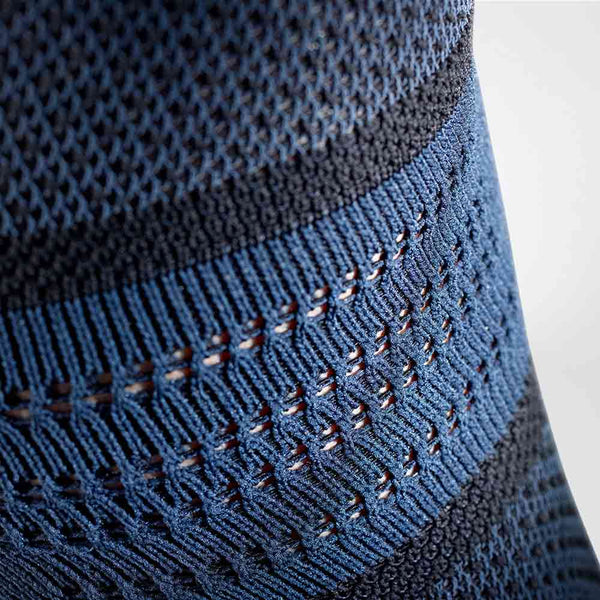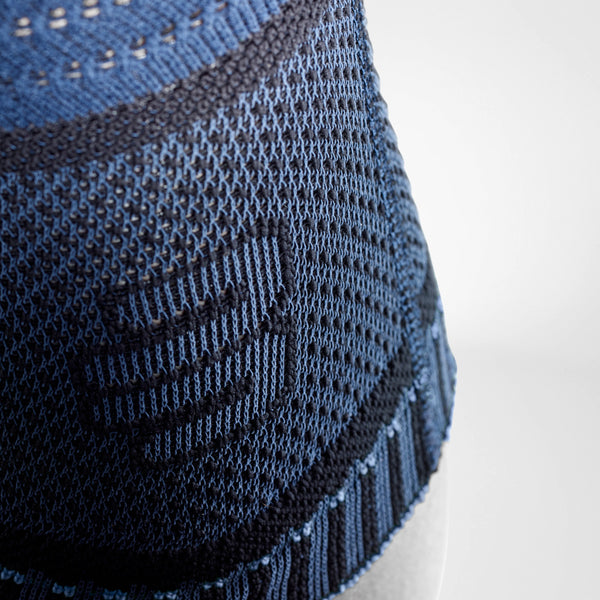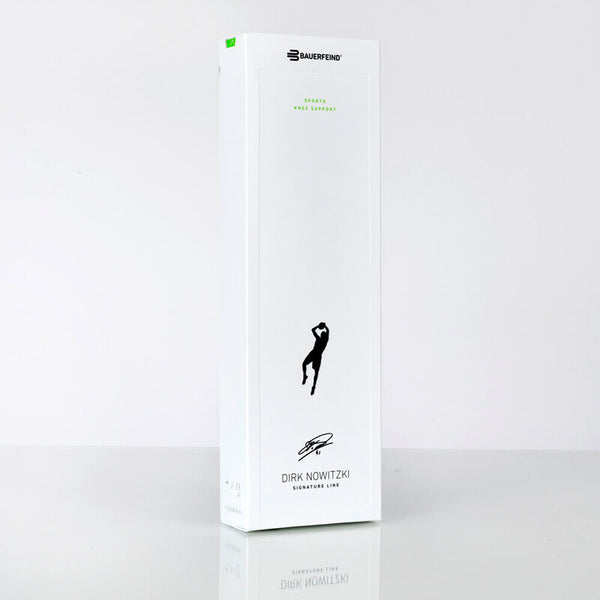 Sports Knee Support Dirk Nowitzki (Pre-Order)
Dominate the game. Ranking sixth on the all-time NBA scoring list, Dirk Nowitzki knows how important stability and strength are for jump shots and rebounds. His new Signature Line basketball knee brace stabilizes the knee and provides comfort for maximum performance.
Overview
The Bauerfeind Sports Knee Support offers targeted compression and joint support. Developed for the needs and requirements of basketball players, Dirk Nowitzki and the Bauerfeind team designed a knee support that is flexible and durable to provide stability throughout the game.
Performance:
360° of compression surrounds the joint to stimulate circulation, improve muscle control and unleash your power.
Stability:
Targeted compression and gentle massage provide support to the joint and help prevent excessive strain.
Comfort:
Lightweight, extra breathable and low-profile AirKnit wicks away moisture to keep skin comfortably cool. Integrated gripping zones keep the support in place, even during fast breaks.
Compression Technology:
With its 3D AirKnit material, the Sports Knee Support improves circulation and stimulates proprioception during every step on the court to boost confidence and coordination. It's anatomically contoured to provide a perfect fit, with integrated gripping zones that keep the support in place throughout any game or workout.
Patella Pad:
An Omega pad surrounds the knee to protect against overloading joints by capturing and redistributing pressure caused by typical basketball movements.
Bauerfeind X Dirk Nowitzki:
Discover the exclusive Dirk Nowitzki Signature Line with quality supports that the NBA legend trusts to sustain passion and performance on the court. Only genuine with the Dirk Nowitzki Fadeaway logo.
Material composition: 35% Polyamide, 30% Styrene-Ethylene-Butylene-Styrene Block Copolymer, 17% Spring Steel Wire, galvanised, 11% Elastane, 4% Polyurethane, 1% Cotton, 1% Copolymer based on Polyolefine 1% Polyethylene
You train longer, harder and raise your performance
Stabilises the knee and controls movement
Prevents overloading and injuries
Optimised climate control during sports
Less pressure on your kneecap and worry-free training
Safe and comfortable fit with every movement
Durable, toxic-free product of robust quality
Find Your Size
Measure for the best fit:
Bend your knees slightly. Determine the center of the knee cap and extend to the side of your knee as a starting point. Measure the circumference 14 cm above this point towards your upper body (A) and 12 cm below it towards your feet (B).
Sizing Chart
Technologies
3D Airknit Technology
Compression knit as light as air adapts perfectly to your body's profile, supports the wicking of sweat and prevents heat build-up
Omega Pad
Precise embedding and guiding of your kneecap through an integrated, innovative elasticated pad ensuring optimal distribution of power through the knee joint
Grip Technology
Integrated, skin-friendly silicone band on the upper edging for secure fit and precision with every movement
Made in Germany
Premium materials and the highest production standards since 1929