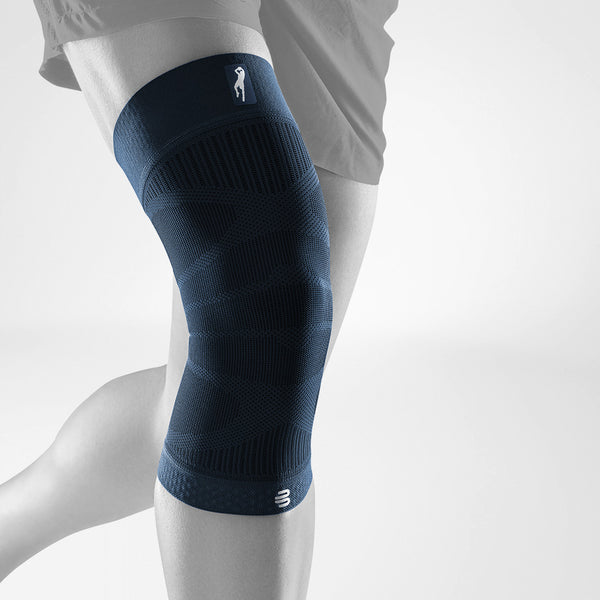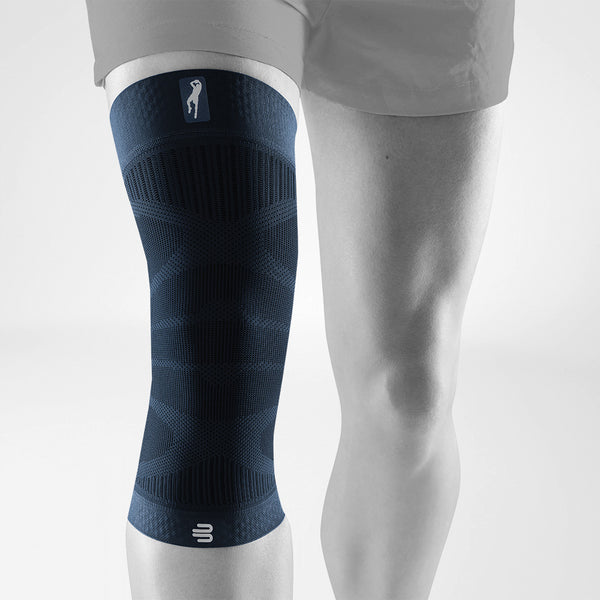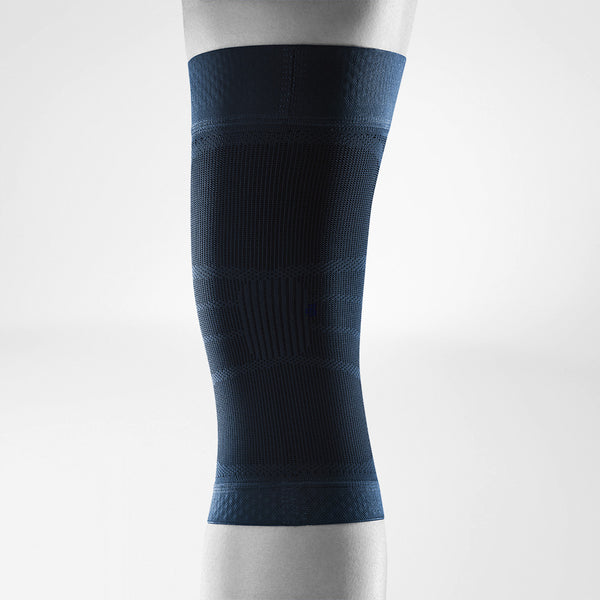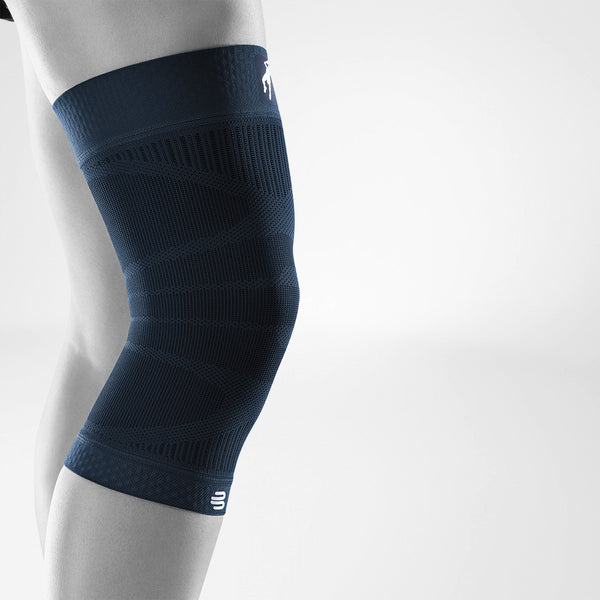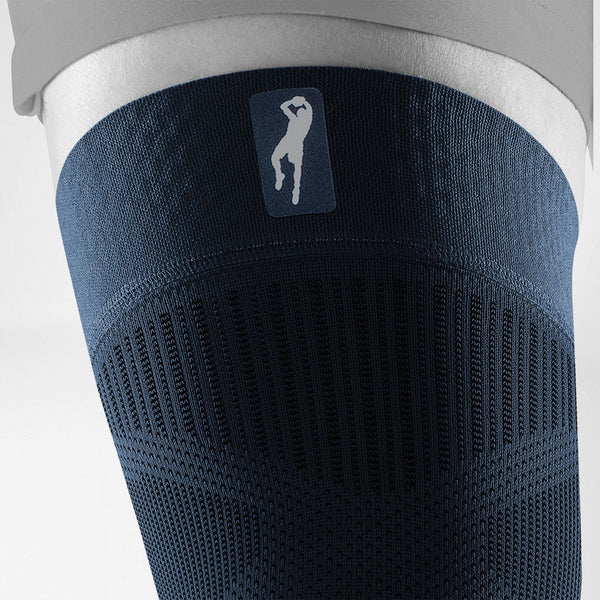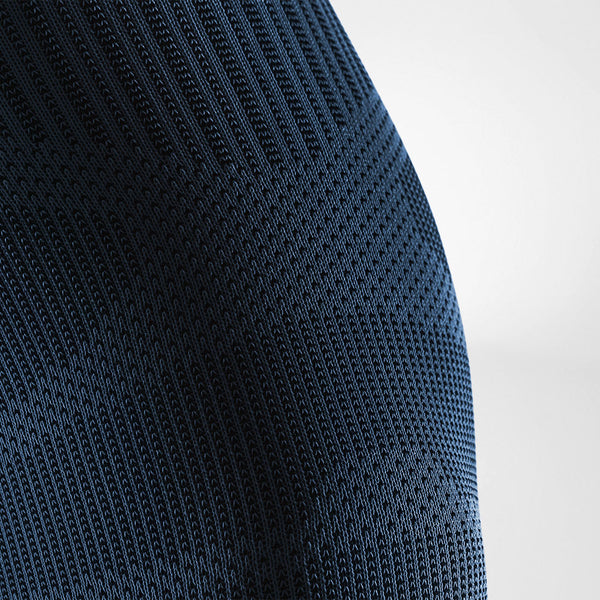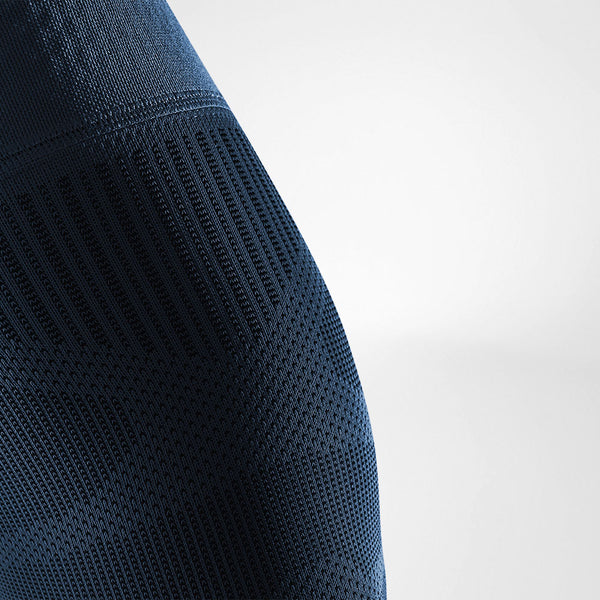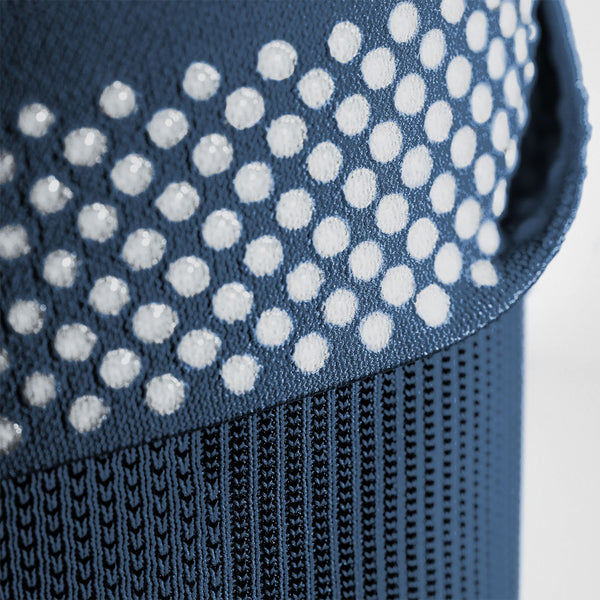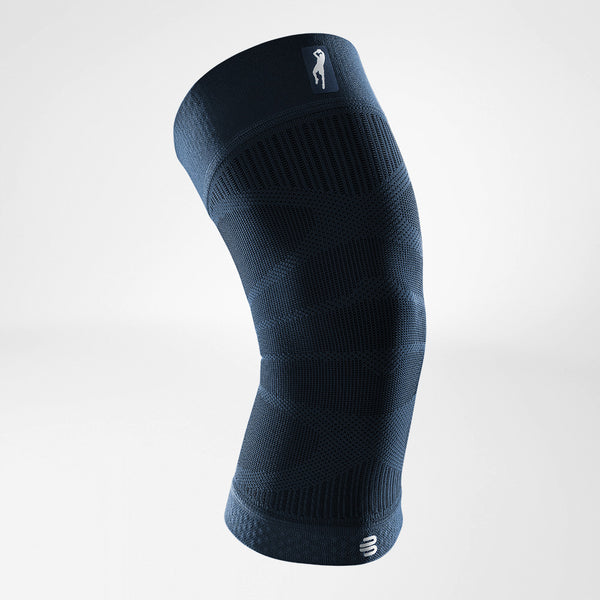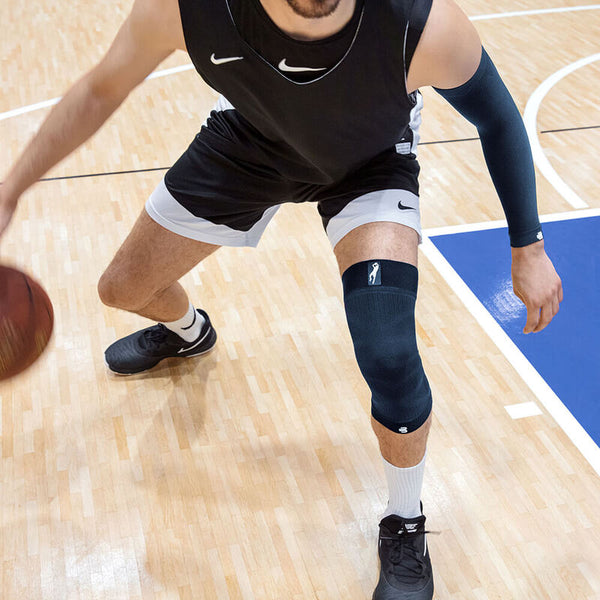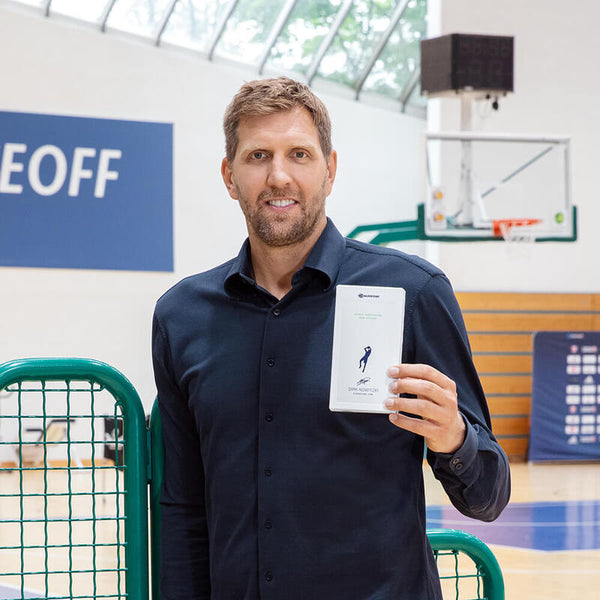 Sports Compression Knee Support "Dirk Nowitzki" (Pre-Order)
Just like Dirk Nowitzki, trust our especially lightweight knee support for your game. With moderate compression, the stability in your knee is improved, you reduce your risk of injury and can concentrate fully on your sport.
Description
The Sports Compression Knee Support from the Dirk Nowitzki Signature Line is our exclusive knee support, recommended by the basketball world star. Dirk knows what he's talking about, because he's been relying on our premium sports products for years. The Signature Line knee sleeve offers you optimal support during your game.
This is how our lightweight knee sleeve supports you on the court: the 360° compression around your knee joint stimulates the blood flow in the surrounding muscles. This improves muscle control in the knee and thus reduces the risk of injury. So you can get everything out of yourself - and make the decisive basket in the end.
Comfortable fit, perfect breathability - only genuine with Dirk-Nowitzki logo
The timelessly chic navy blue of the high-tech microfibre adds a sophisticated touch to your game, even when it comes to clothing.
The seamless compression technology, optimal fit of the bandage and silicone adhesive straps ensure a secure hold even in highly dynamic game situations. And thanks to the lightweight and breathable knit, your body temperature is optimally regulated. The really unique feature of the bandage can be found on the upper hem: the silhouette of Germany's basketball idol gives your appearance on the court a real visual highlight.
Material: 75% Polyamide, 25% Elastane
Package contains 1 piece. The product can be worn on both sides.
Thanks to functional zones with targeted compression, you can get the best out of yourself.
Comfort zones in the area of the kneecap and back of the knee protect sensitive areas of your knee.
The breathable knitted fabric ensures optimal temperature regulation.
So that nothing slips: Two nubbed adhesive straps ensure optimum hold, even in dynamic playing situations.
The support is hard-wearing, washable and durable.
Find Your Size
Measure for the best fit:
With your knee slightly bent, take the measurement slightly below the knee cap.
Sizing Chart:
Technologies
Seamless Compression Technology
Seamless compression triggers the sensorimotor perception of the knee and prevents injuries.
Grip Technology
Integrated, skin-friendly silicone band on the upper edging for secure fit and precision with every movement
Made in Germany
Premium materials and the highest production standards since 1929