The Benefits of Adding Calf Compression Sleeves to Your Workout Attire
Nov 17, 2020
Safely Stepping into Spring Sports
With spring in full swing, many athletes are hitting the track, field, or court to prepare for the upcoming sports season. While getting back into the physical swing of things is great, there are also risks that come with shaking off the winter and stepping into spring. For example, athletes may experience shin splints, general calf pain, and/or fatigue in their first few weeks of training. Fortunately, this can be aided and prevented with the Bauerfeind Sports Compression Sleeve for the calf.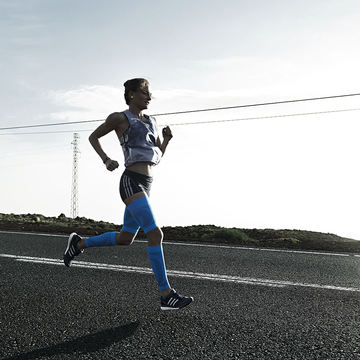 Benefit 1: Medical Compression 
One of the major benefits of the Sports Compression Sleeve for the Lower Leg is its medical standard compression levels. This level of compression not only alleviates calf pain, but also gradually decreases the compression from the lower thigh to the upper thigh to promote circulation and transfer oxygen. This will help increase endurance and reduce premature fatigue to allow athletes to push themselves for longer periods of time.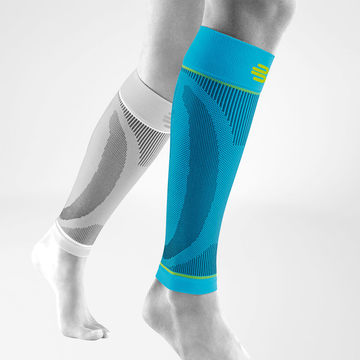 Benefit 2: Breathable Material
The last thing any athlete wants is to feel like they have a boa constrictor around their calf. That is why the Bauerfeind Sports Compression Sleeve is made of highly breathable materials that provide a secure, comfortable fit. Additionally, this material features temperature-regulating microfiber that keeps the muscles warm without feeling stiff or constricted. This gives athletes full range of motion while training and competing.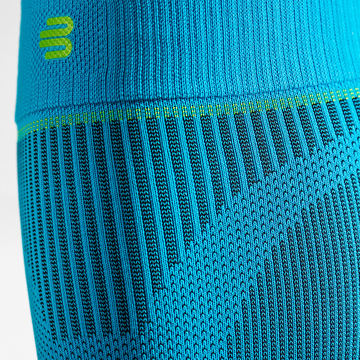 Benefit 3: UV Protection
While many athletes train in a gym, even more begin to train outside once the weather begins to warm up. To keep athletes safe from sun damage during outdoor training and competitions, the Bauerfeind Sports Compression Sleeves provide wearers with a UPF of 80 - even in wet or stretched conditions. Tested by the International Test Association for Applied Protection against UV Radiation, this sleeve meets the requirements of UV Standard 801, which means athletes are protected from UV damage day in and day out. With so many benefits, it is easy to see why adding the Bauerfeind Sports Compression Sleeve for the Lower Leg to your workout attire is a sound idea.